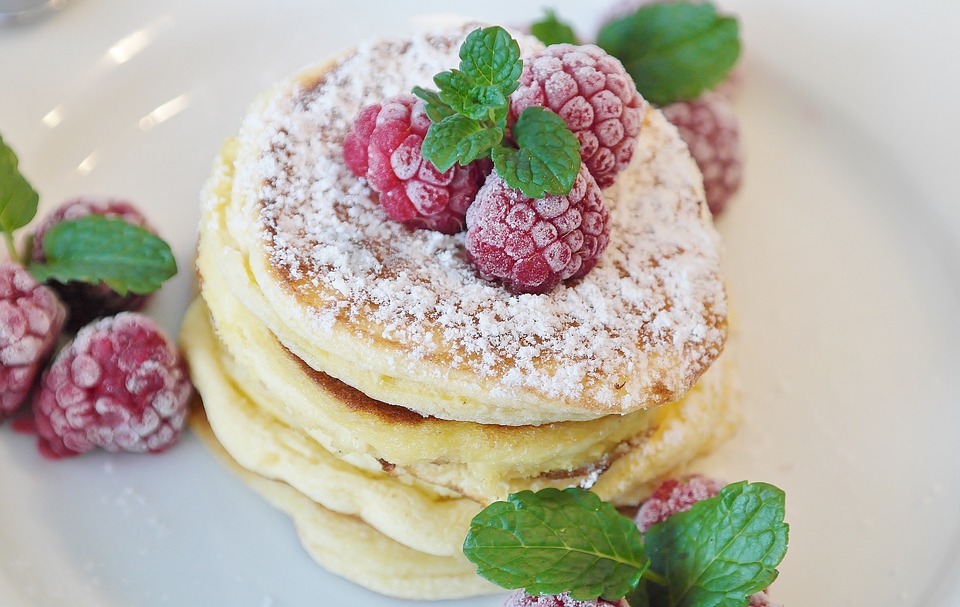 Pancakes are my kids favourite breakfast and during the summer when we visit the cottage my kids ask for them almost every morning! Even though it is such a tasty treat I still like to find other ways to sneak in health ingredients to make them more nutritious.  They almost always have some sort of fruit but I love raspberries the most in this recipe!  I have added whey powder protein sometimes to give it an extra boost!  In this recipe I have made them with hemp seeds for extra protein! Delicious!
1 3/4 cups flour
3 tablespoons of hemp seeds
1 tsp baking soda
2 tsp baking powder
3 tablespoons sugar or coconut sugar (or substitute Stevia)
pinch of salt
3 cups buttermilk
2 eggs
4 tablespoons butter
1 cup fresh raspberries ( or other seasonal fruit)
Mix dry ingredients together and melt butter and add to the dry mixture. Whisk egg and buttermilk together in separate bowl – then combine all ingredients together and cook pancakes on a hot grill/frying pan – cook until brown on both sides.
Top with icing sugar and mint leaves and serve with maple syrup.