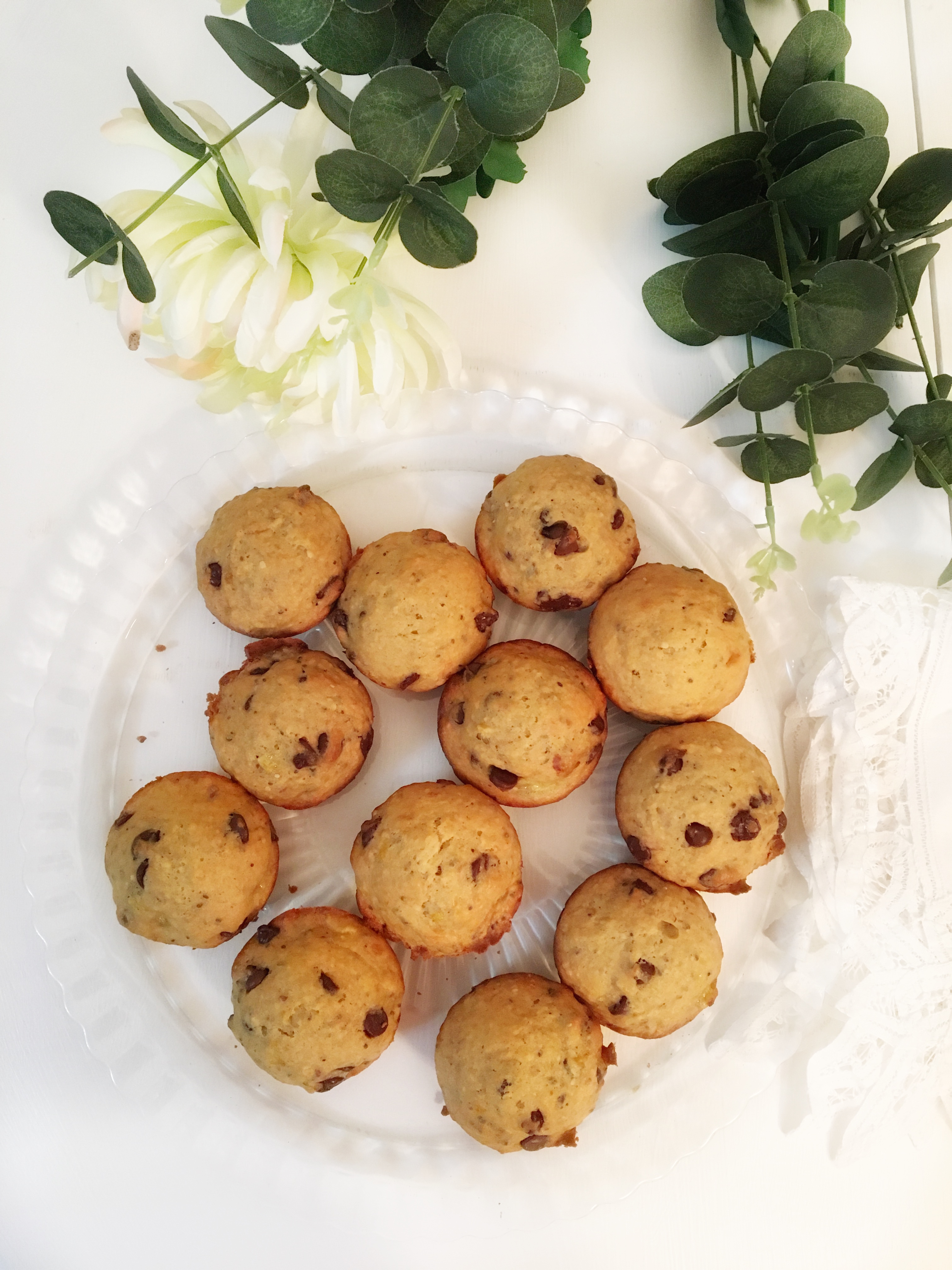 A tasty on the go treat!  
My kids love banana and chocolate together so we decided to put them together in a delicious muffin recipe. To give them an extra protein boost and flavour we added chia seeds and hemp seeds. This can also be an excellent back to school snack for lunches but just be sure to change the almond milk in the recipe to regular milk or use soy milk – this way they will be peanut-free.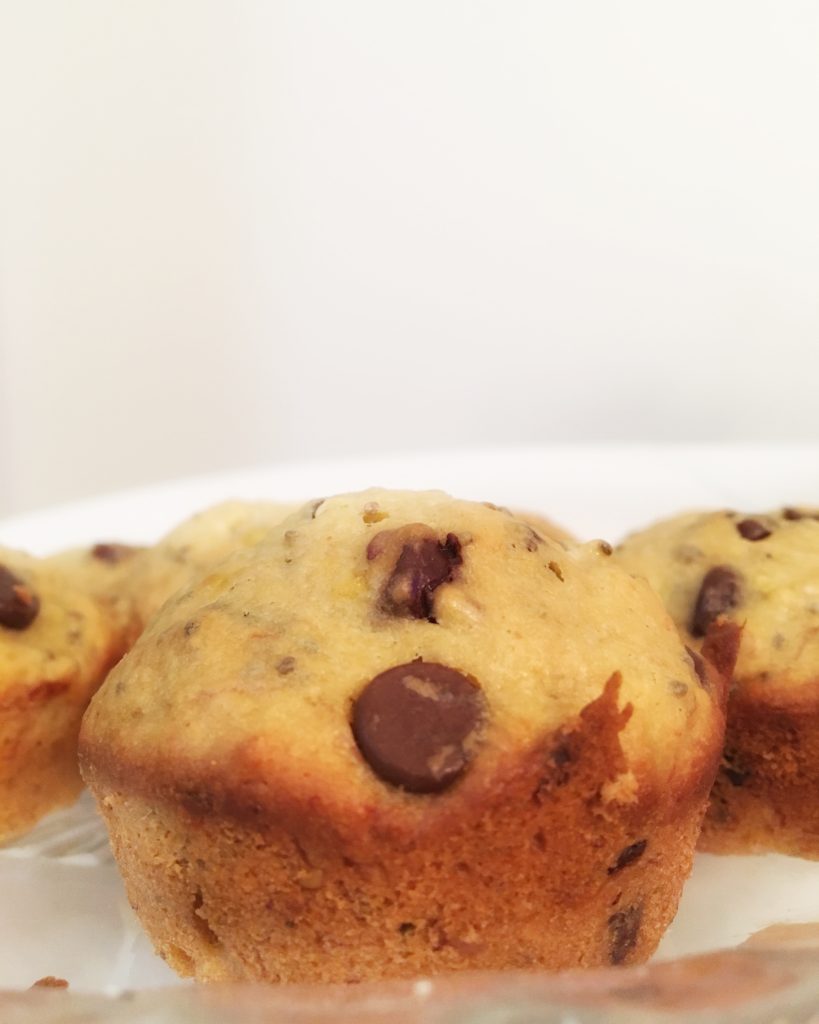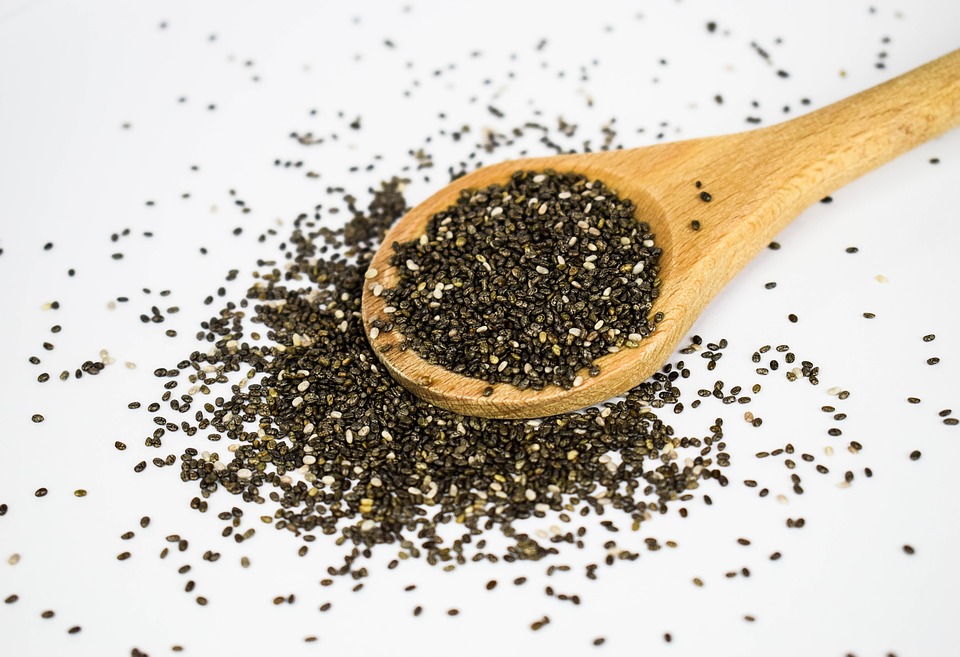 Recipe:
Preheat oven 350 degrees.
Line muffin tins or grease with coconut oil.
Ingredients: 
2 cups all purpose flour
2 1/4 teaspoons of baking powder
1 teaspoon of salt
3 ripe bananas
1/4 Almond Milk or coconut milk
1 egg
3/4 brown sugar
1/2 teaspoon vanilla
2 tablespoons chia Seeds
1 tablespoon hemp Seeds
1/2 teaspoon of cinnamon
1/4 cup butter melted
1 cup semi-sweet chocolate chips
Instructions: 
Mix all dry ingredients together.
In a separate bowl mush up bananas. Add egg, vanilla and butter. Then beat in milk
Mix dry and banana mixture together and then add chocolate chips.
Spoon into muffin tins. Add extra chia of hemp seeds to the top of the muffins for an extra crunchy taste if you wish.
Bake for 20-25 minutes until golden brown.