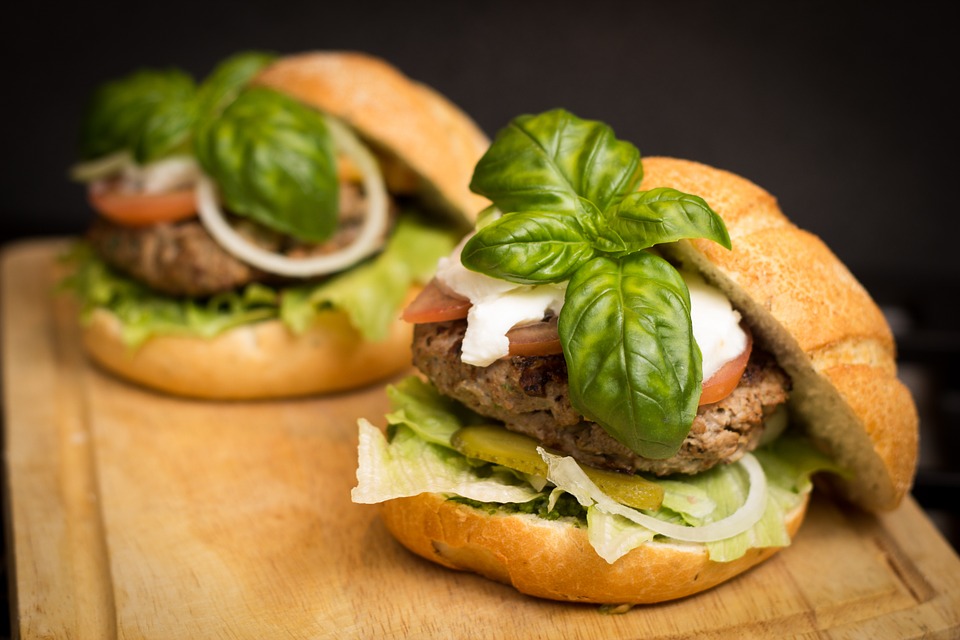 Summer BBQ season is here and whether you decide to have beef, chicken or go all out vegan with a meat substitute, adding fresh herbs and spices will make your meal sizzle no matter what! I often add fresh garlic and fresh basil to give it that extra boost and of course an extra crunchy Italian bun!
1 pound of lean ground beef or meat substitute
2 cloves of garlic
1/4 C Freshly chopped basil
1/3 cup chopped sweet onion
mix it all up in a bowl and then make into burger patties.
BBQ until fully cooked – yum!
Add all the fresh veggies on top and don't forget the pickle!