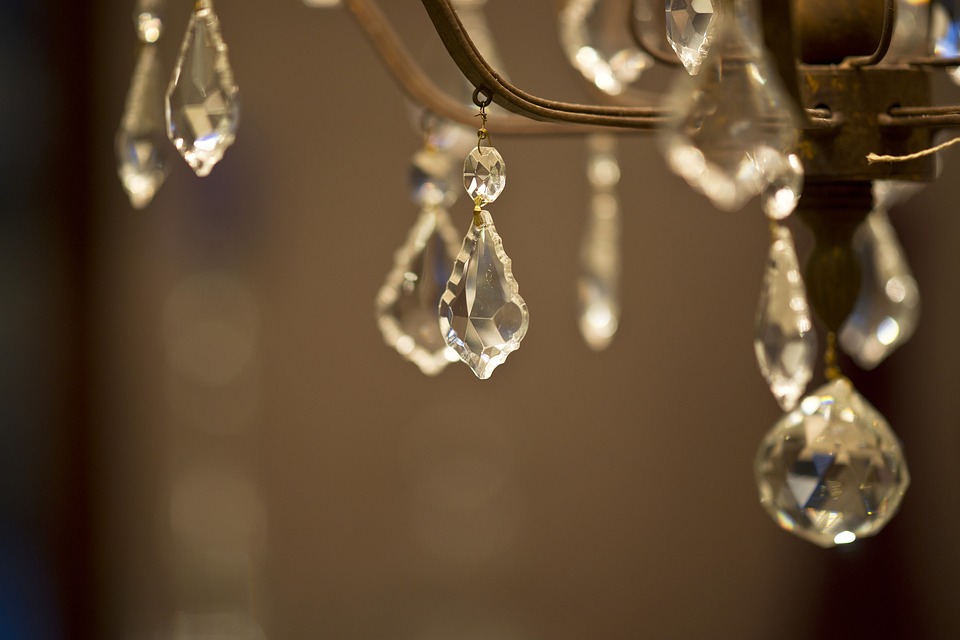 I've been searching for a new light fixture to add to our bedroom but I was hoping to not spend a lot money.  While searching online I found an old chandelier with beautiful crystals however the light fixture was dated and had little lamp shades on the ends but it got me thinking – what if I just painted it!!  I love the white crackle paint – shabby chic look so off to work I went.
I removed the little white shades and light bulbs and wrapped all the crystals in plastic.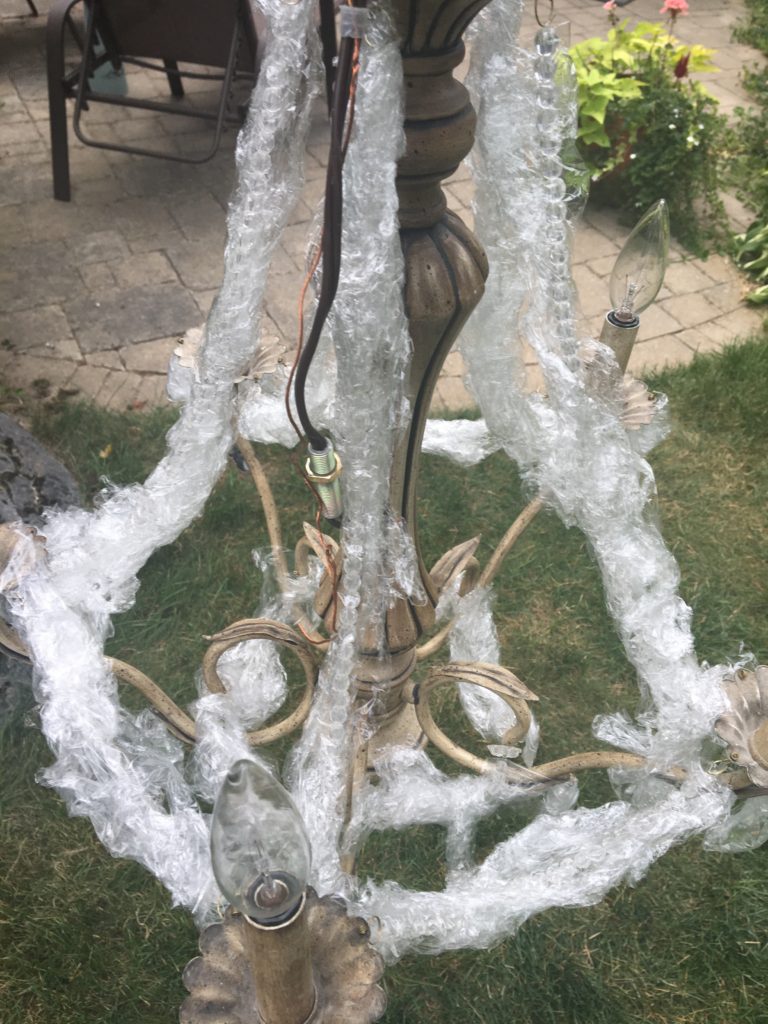 I then sprayed the whole thing with white paint. Make sure you where gloves and a protective mask! The paint sprays goes everywhere so make sure you do it outside.
Once the paint is dry you can apply Cottage Paint – to give it that crackle look. I picked up this brand on my local Benjamin Moore paint store. Or just use the paint colour of your choice if you would rather have a plain painted look.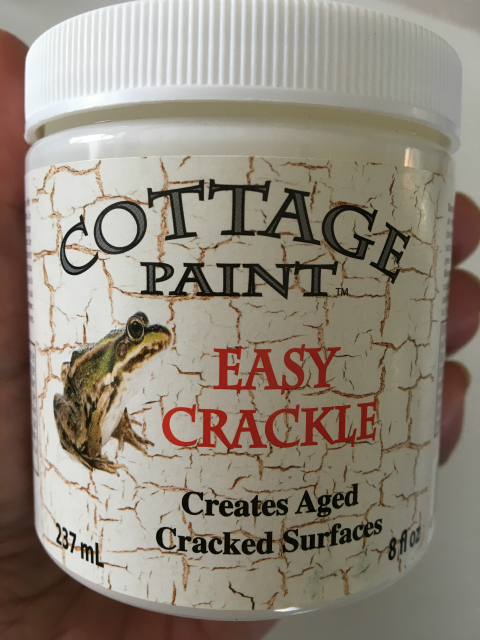 Here is the finished look!