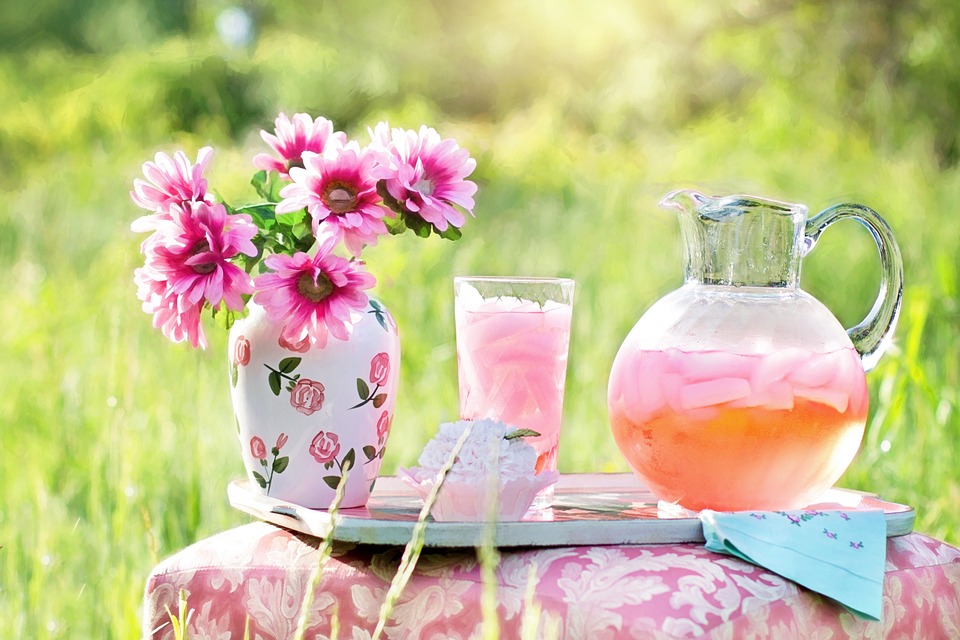 There is nothing better on a hot summer day than lemonade! To make it even more refreshing try adding edible rose otto essential oil to refresh and hydrate. Lemons are wonderful for cleansing the kidneys and roses are for the heart and soul. Enjoy!
2 to 4 cups of water
5 fresh lemons
3 drops of rose otto
3 to 5 tablespoons of honey or agave syrup ( sweeten to taste)
Add lots ice and rose petals to water jug for presentation and flavour!