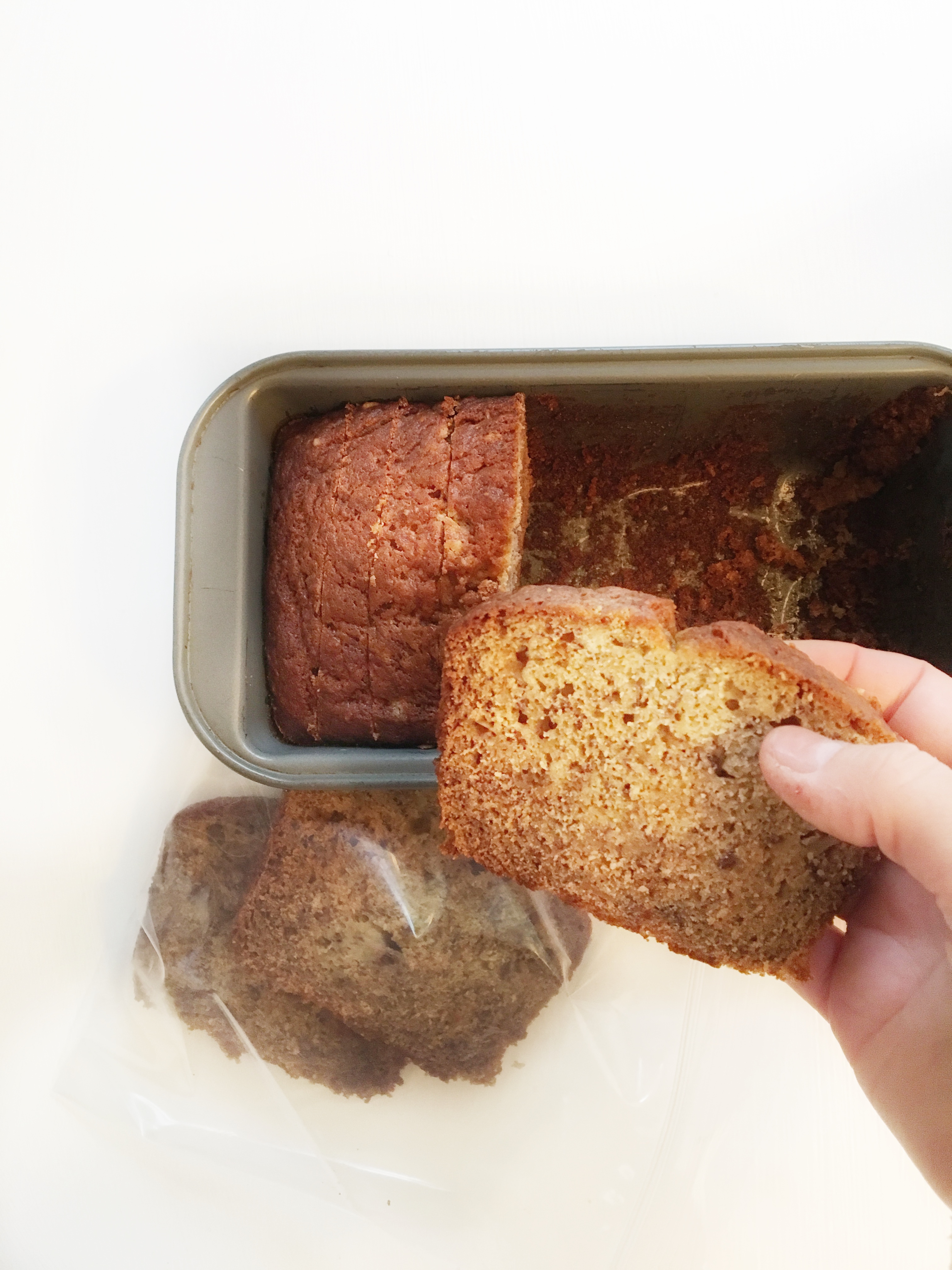 We all buy big bunches of bananas with the best intentions and then before you know it they are too ripe! You can, of course, use them up for smoothies but for a tasty treat – who doesn't love banana bread!!
Banana bread is a quick and easy treat – delicious in your kid's lunches and it can be cut and frozen into a freezer bag so you always have a quick snack on hand – and healthy! When you bake things yourself you have control over the sugar and the fats so you know what you are giving your family.
Everyone is busy so I like to make a few at a time and pop them in the freezer.  Or I even take the overripe bananas and freeze them so I can make banana bread or muffins up later when I have time.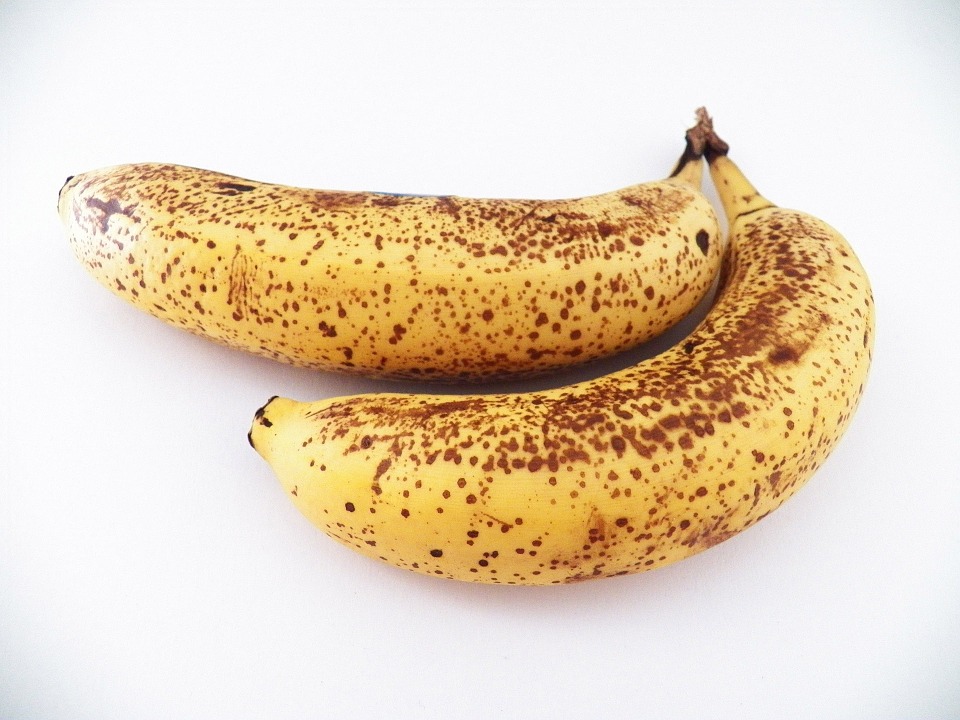 I've tried many recipes and I always go back to the one that I posted below. It's easy and it turns out perfect every time!  There are many ways to substitute ingredients to reduce the sugar or fat. For example, use applesauce instead of butter or change the flour to whole wheat flour.  I've even used coconut oil instead of butter – again this basic recipe is simple yet delicious!!
Recipe: 
3 large ripe bananas
1/2 cup melted butter  ( you can substitute if you wish to reduce fat – use applesauce)
1 cup sugar (or substitute with organic coconut sugar)
2 eggs
1 1/4 cup of flour (organic all purpose flour)
1 tsp baking soda
1/4 tsp or less of salt
(add nuts or chocolate chips – optional)
If you have edible essential oils this you can add vanilla or even lavender for something different!
Directions: 
Mush up bananas in a large bowl. Add eggs and butter and beat the mixture together. Then add all dry ingredients to the banana mixture. Pour into loaf pan.
Bake at 310 degrees or 1 1/2 hours until golden brown.